Maria
Thomsen
Snowboarder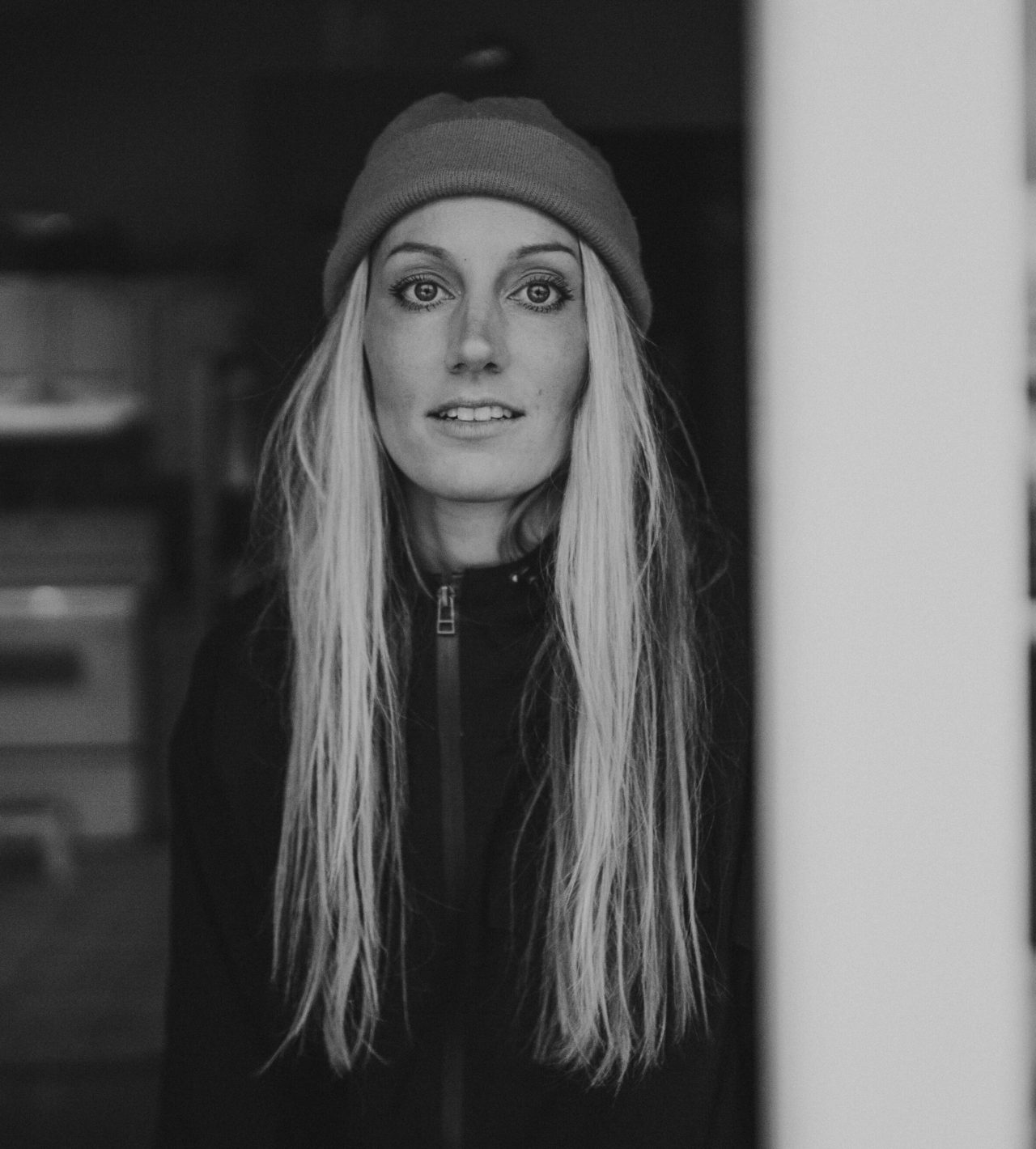 Biography
It wasn't so long ago that the term, "Super Mom" began to creep into our everyday vernacular.
Just like any "Super Hero," a Super Mom possesses special talents. To paint a picture – a Super Mom might drive a minivan all about town feeding healthy snacks to multiple children (both her own and belonging to others), volunteer at school, boost kids' and other parents' morale levels daily, prep a healthy dinner, rescue a dog on the road, and then sit down to write her new company business plan for an hour before passing out from exhaustion at 9:15pm.
So what happens when one takes a single parent, adds a very hearty side helping of generational snowboarding talent, and then turns the stove on high? Well, then you have Maria Thomsen.
Originally a native of Denmark, Maria discovered her true love for snowboarding just ten years ago. Like many of us, she was a student in business school on one last Spring Break getaway. However, unlike many of us, she had an insatiable appetite for adventure and the drive to try something new. Cue the scenic shots of Whistler-Blackcomb on a beautiful April day, and away we go.
Maria so loved Whistler that she made it her home. "Being surrounded by snow from November to May is just the best. I love being here and think it's an amazing place to live, play, and also to raise my son, Tao."
When it comes to play, Maria takes her game quite seriously. Her skills and work ethic got her noticed initially in 2016 as a Transworld Rider's Poll "Rookie of the Year" nominee. The nomination followed a brilliant video part in "Hard Candy." Not long after, she was acknowledged again, but this time as the winner of the 2018 Transworld Snowboarding Rider's Poll for Best Female Video part (in Jess Kimura's smashing film, "The Uninvited"). That achievement helped Maria smash a glass ceiling when in 2019 she was offered the first ever invitation to a woman to compete against the men in XGames' auspicious "Real Snow" film competition in 2019. By the sheer nature of the progression of snowboarding, the competition was arguably the best edition in Real Snow history.
As the snowboarding industry continues to buzz about its latest torchbearer, one has to wonder about what lies ahead for Maria. Is it safe to assume that she'll continue to charge a bevy of ridiculous features on a snowboard? Probably. Will she continue to be a Super Mom? Almost definitely. Should we be surprised if she emerges as a Super Star? Not at all.
Career Highlights
2019

Discovery of the Year Award - iF3 Movie Awards

2016

Women's Rookie of the Year —TransWorld Snowboarding Riders' Poll Nominee

2016

Snowboard Canada Interview