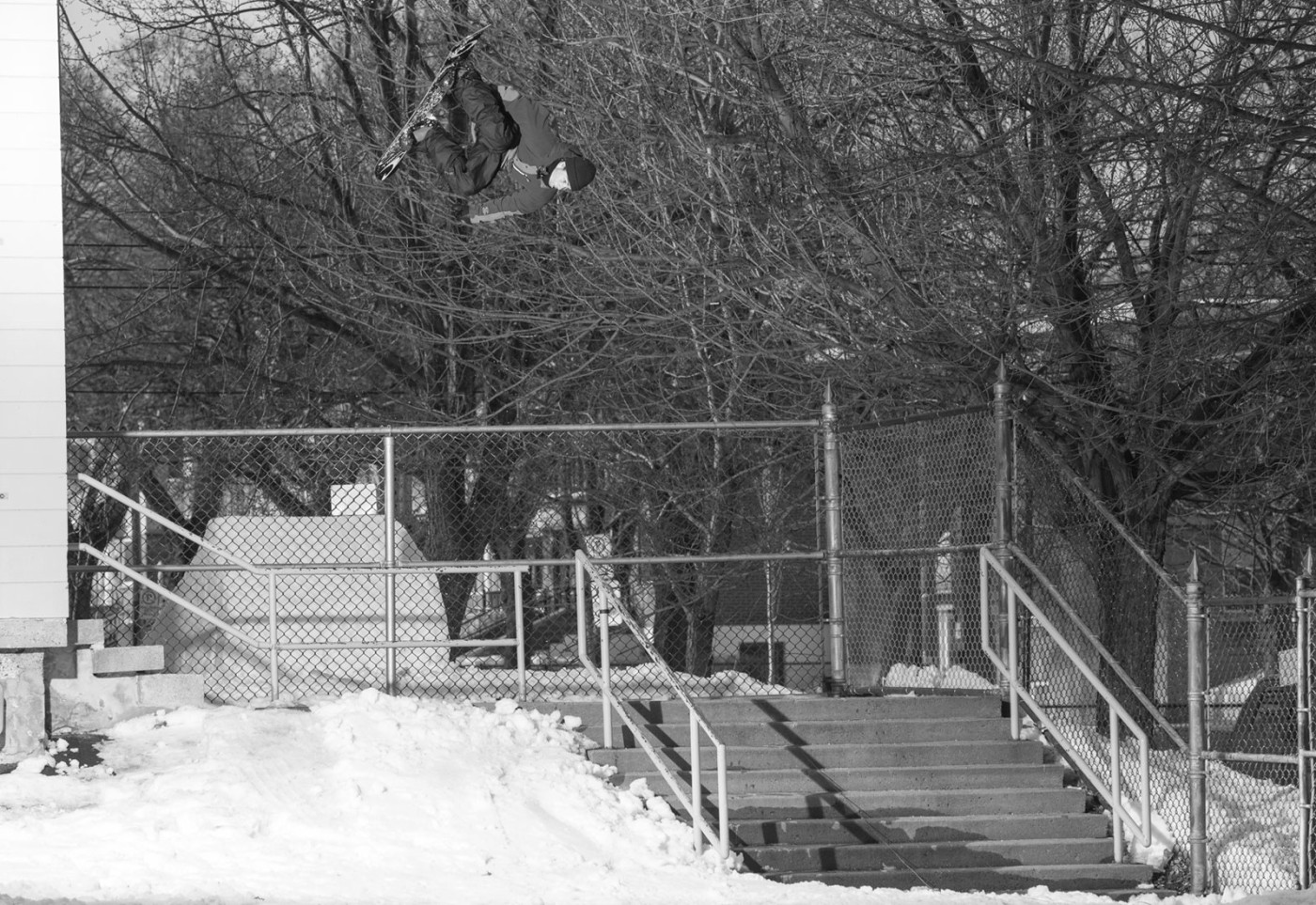 Sebastien
Toutant
Snowboarder
Biography
Since blasting onto the scene at the 2006 Empire Shakedown at St. Saveur just outside of his native Montreal, Seb "Toots" has had the eyes of the global industry on him. But he's never said a word of his plans to take over. He has gone the way of the Karate Kid – quietly training, dedicating himself to his craft 24-7, and preparing for the big days ahead. Ultimately, that work paid off and those days arrived in several tidal-sized waves.
Now a 7x XGames medalist and 2018 Olympic Gold Medalist in Snowboard Big Air (in Pyeong Chang), Seb is one of the most accomplished riders on the planet (at the young age of 29).
He's also one of the most talented content creators and digital / social brands in all of his space — decidedly proven at generating fun snowboard videos which "go viral" and/or are reposted by world-famous DJs such as Steve Aoki.
A few years ago, when his all-urban (read: all that crazy snowboarding stuff in the streets and behind your office building) video part rocketed well past 500,000 views on Vimeo, Seb put the snowboard world on notice. Now everyone knew that he could "drop a hammer" in mere weeks following his contest season. That feat lead XGames to invite Seb to his first ever "Real Snow" video competition in which he won the ALLTIME Online Fan vote for best part. Best part ever? You decide.
Seb put the snowboard world on notice that he could drop a hammer in mere weeks following his contest season.
At all times, Seb strives to innovate on his board. From shoots in the park to the backcountry, doing something different and something better is always the top priority. One of the ushers of the triple cork wave, Seb's response to that at-times controversial topic was simple: "Yeah, triples are really fun – but then again so is a new way of doing a double!"
When not riding, Seb loves to relax with his girlfriend and dog, go cheer on the Montreal Canadians, catch some wakeboard waves or participate in excellent causes related to animal rescue.
From Olympic Star to digital content machine, Seb still has a giant runway ahead. We can't wait to see what's next.
Career Highlights
2021

World Snowboard Championships

2nd Place

2010

Shaun White x Oakley Invitational

1st Place

O'Neill

Signature Jacket and Pant