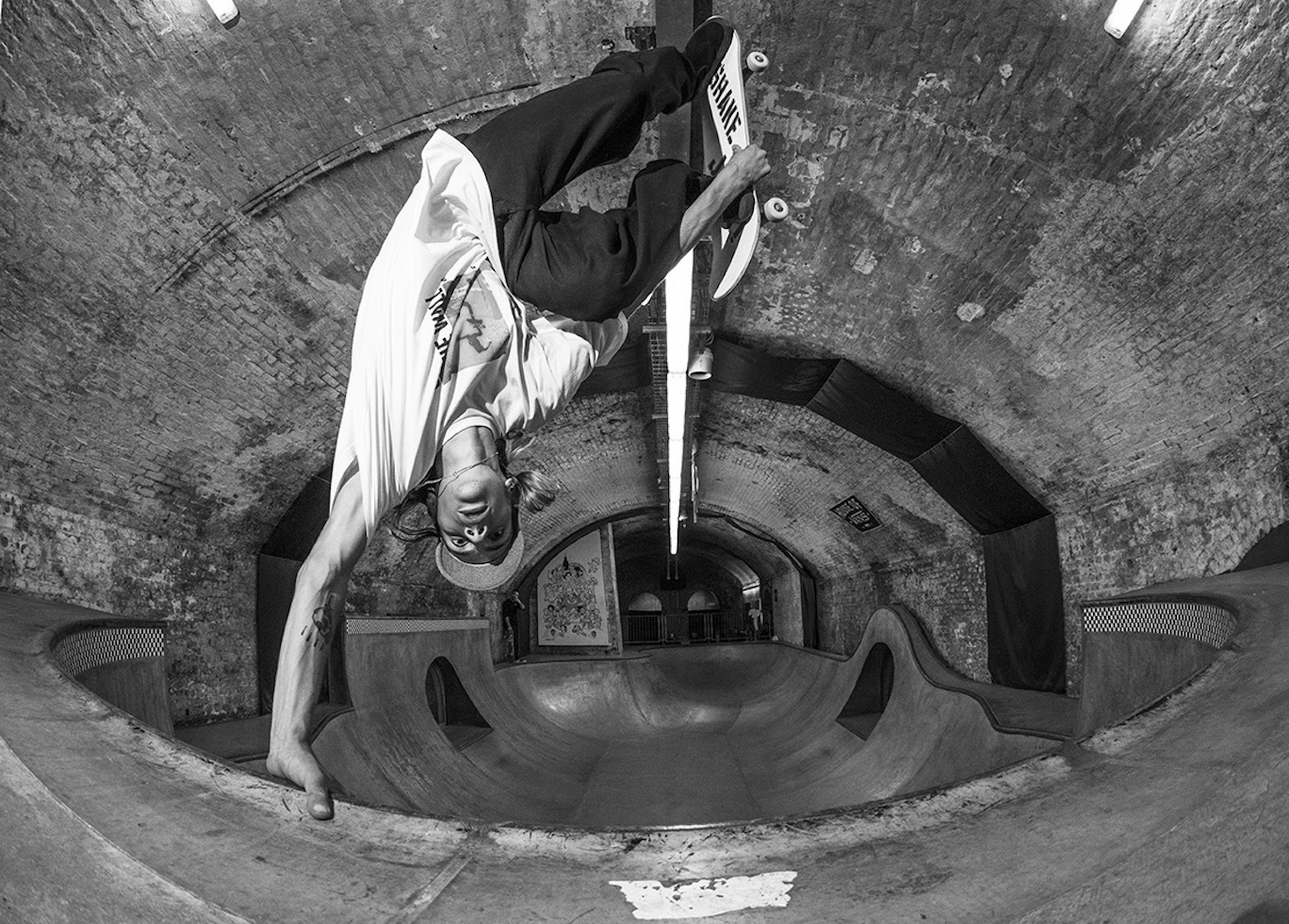 Ivan
Federico
Skateboarder
Biography
If you had to choose one thing in skateboarding; more style or bigger "hammers", which would you choose?
That is a hard question, right? Well, for Ivan Federico, he gets to choose both.
Why? You might ask, no one really knows, but no one is upset about it. If it means we get to watch Ivan boost a kickflip melon 8-feet above the coping and land effortlessly, you can sign us up.
It is impossible not to wonder how the 22-year-old Italian phenom has developed his incredible style and unique, yet arduous, bag of tricks throughout the years. Maybe it is the fact that he started when he was only five years old? Or maybe it was Ivan's drive to become a professional skateboarder in the small skate scene of Italy? How about learning to skate from his inspiration, and famous Italian skateboarder, Marco Mina? Whatever the answer may be, it is hard to keep your eyes off the young man.
Beyond his style on-the-board, Ivan stakes his claim as one of the most stylish skateboarders in the industry with his beautiful hair, flowy Hawaiian shirts, and fashionable jewelry. His most stylish (and new favorite) necklace is the one he earned at the X Games, winning the gold medal in the Men's Park Final. Gold medal in hand, in addition to his many other 1st place appearances in contests around the world (such as the Vans Pro Skate Park Series), Ivan looks to keep this train rolling as he continues to prove that he will be a force to be reckoned with in years to come.
There are many things to admire about Ivan; his style, skill, and dashing good looks, to name a few. Yet quite possibly the greatest thing about Ivan is his attitude.
"I want to keep traveling, skating with all the guys, and having lots of fun!" says Ivan
It is this relaxed and fun-loving personality that has propelled Ivan to his position in skateboarding today, gathering sponsors like Vans, Welcome Skateboards, and Toyota. When he isn't dropping jaws at the skatepark, Ivan likes to hang out at home, draw, and snowboard.
All of this and more, at 21-years-old. Ivan Federico is nowhere near done yet, folks, and we cannot wait to see what is in store.
Keep being you, Ivan.
Career Highlights
2021

Mystic Sk8 Cup Men's Bowl Finals

Prague, CZE

1st