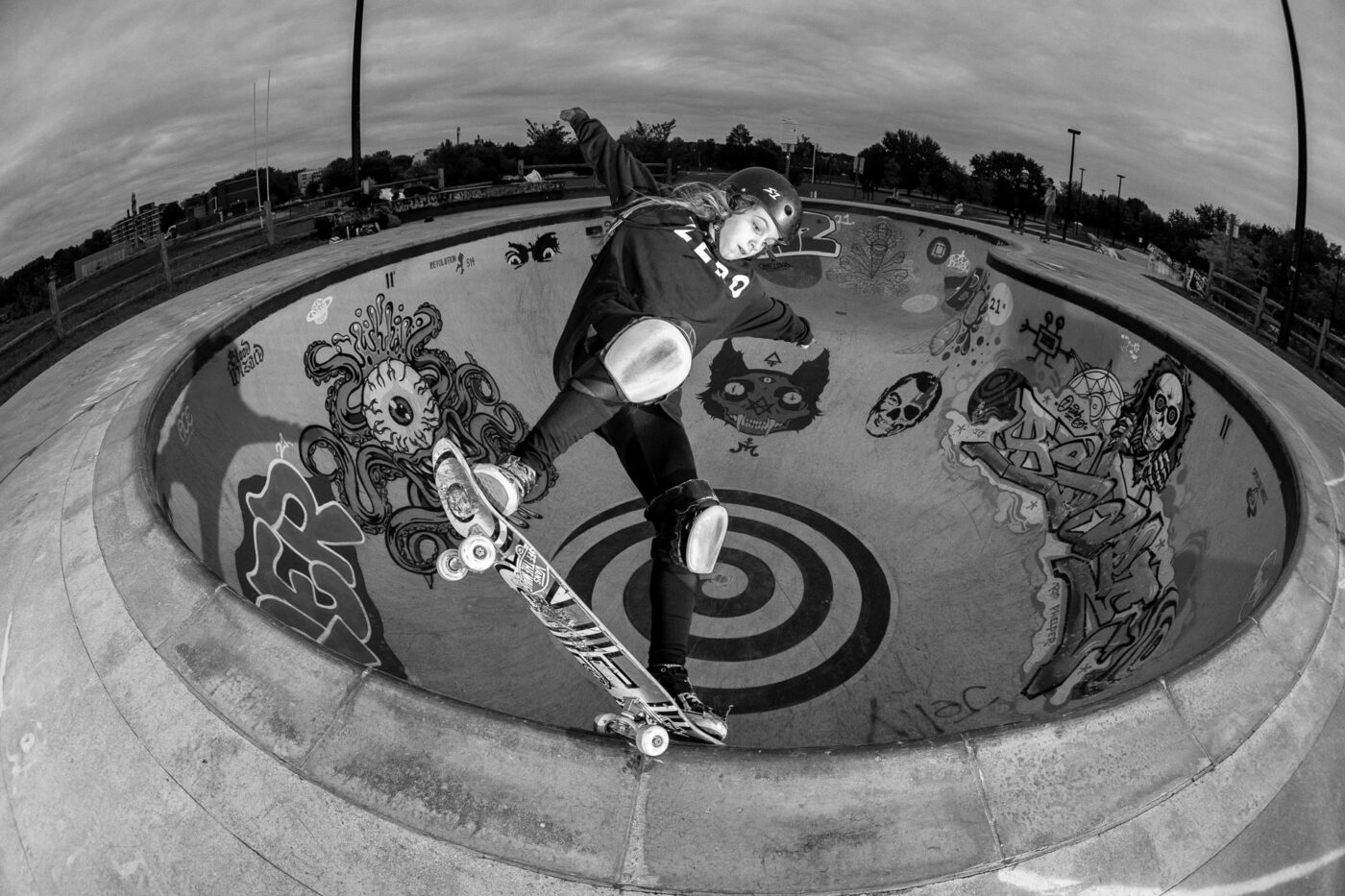 Fay De Fazio
Ebert
Skateboarder
Hometown:
Toronto, Ontario
Sponsors:
7-Eleven
Volkswagen Canada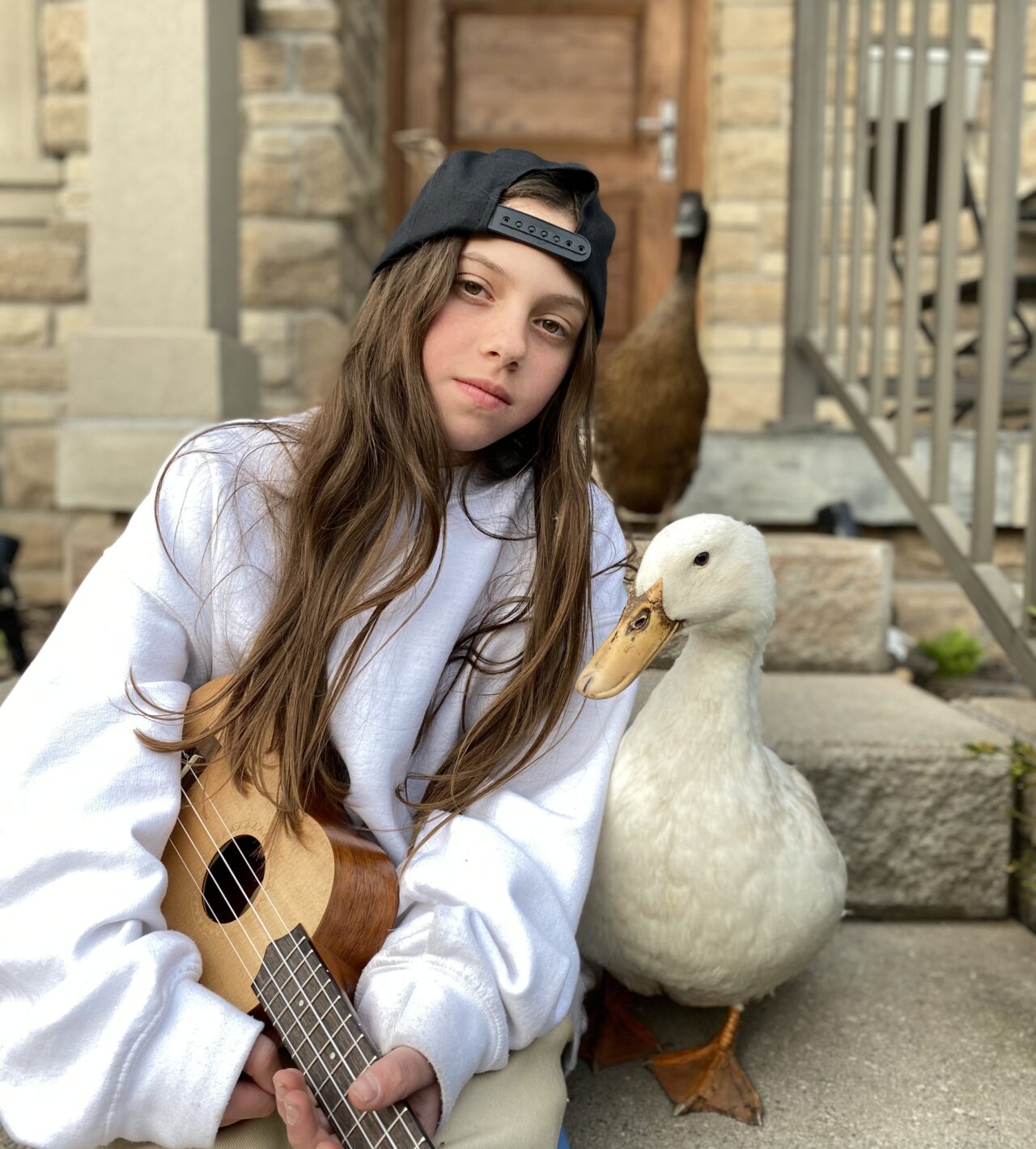 Biography
Can you remember what you were doing when you were twelve years old? It probably loosely consisted of hanging out with your neighborhood friends, playing video games (depending on your generation), and letting your imagination run wild. All the same can be said for eleven-year-old Fay DeFazio Ebert, only Fay is also smacking front nosegrinds and front tails in 11-foot bowls and ripping skateparks from the Great White North to California and back.
"She was a natural on the board and fell in love immediately" - Elisabeth De Fazio (Fay's Mom)
It all started in 2018 for then 8-year-old Fay when her parents saw an ad for skateboard lessons in their community. They immediately asked Fay if she wanted to try, and without hesitation, she said yes. The skateboard club gathered in a church basement during the cold and wet month of March in Toronto, where Fay took to skateboarding immediately, determined to push herself at all times. Later that afternoon, her parents bought her first board and helmet – and before they knew it – Fay was skating for hours and hours every day at their local skateparks.
What does three years of hard-work and determination, all with a smile on your face, get you? A spot on Canada Skateboard's 2021 National Team.
To say Fay's growth in her skateboarding skills has been exponential would be an understatement. In three years' time, she went from dropping in for the first time to blasting backside airs out of the deep end and sticking kickflips down four-stairs. Her natural talent did not go unnoticed though, Fay gained support from a legend in the industry in Jamie Thomas and Zero Skateboards, where she inspired her own limited-edition decks. 
Grabbing podium spots contest after contest – with support from Zero Skateboards, Vans, CJ's Skatepark, and Wolf Griptape – Fay was paving her path to success in skateboarding. This, rightfully so, earned Fay a spot on Canada Skateboard's 2021 National Team in Park Skateboarding. Not only was she the youngest rider on the Park Skateboarding squad, but also the youngest on the whole team by ten years. Continuing on her path of stoke, to date, Fay has been featured in media such as The Toronto Star and CTV News Toronto, amassing +28k followers on Instagram and over one million views on her reels alone, but if you couldn't guess, Fay doesn't do it for the Fa(y)me.
"I want to be in the moment and skate for the fun and thrill of landing tricks." – Fay DeFazio Ebert
Before she embarked on her skateboarding career, Fay played soccer, ball hockey, and participated in gymnastics and swimming lessons. Being the natural athlete she is, Fay excelled in running, so much so that she would often win the annual school district cross country meets for her grade and even placed 2nd in the Toronto City Finals for her grade in 2019. As for now, there isn't a thing Fay doesn't love about skateboarding – ripping at high speeds, learning new tricks, challenging herself, and kicking it with other skaters old and young. That said, she is still eleven years old, so she also loves to spend her time hanging out with friends and her brother, playing games, making songs, drawing or animating videos, and anything else creative.
You might want to turn those Google alerts on for her, you won't want to miss what she has in store.
Go ahead and plugin: The one-of-a-kind – Fay DeFazio Ebert, Jedi in Training.