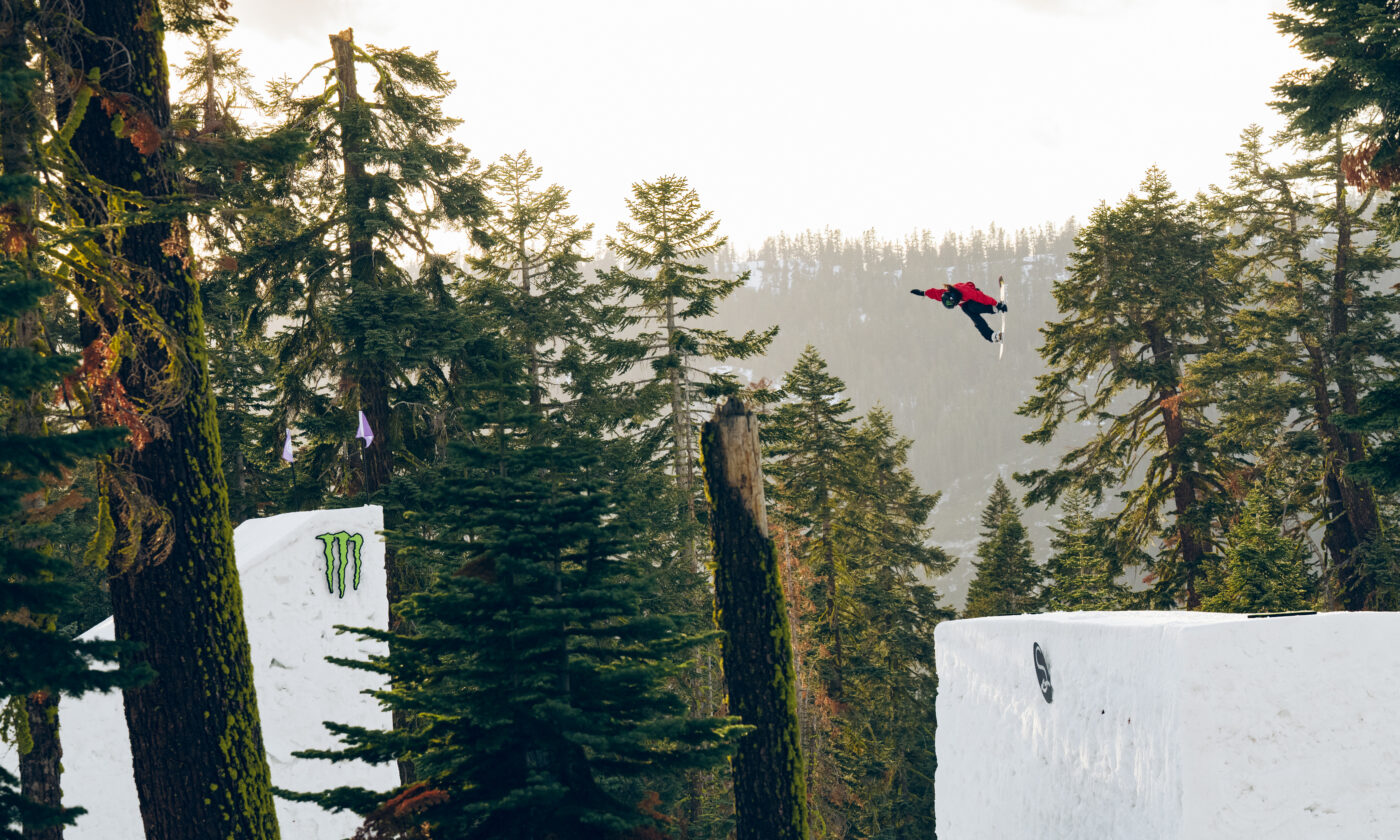 Annika
Morgan
Snowboarder
Hometown:
Mittenwald, Germany
Sponsors: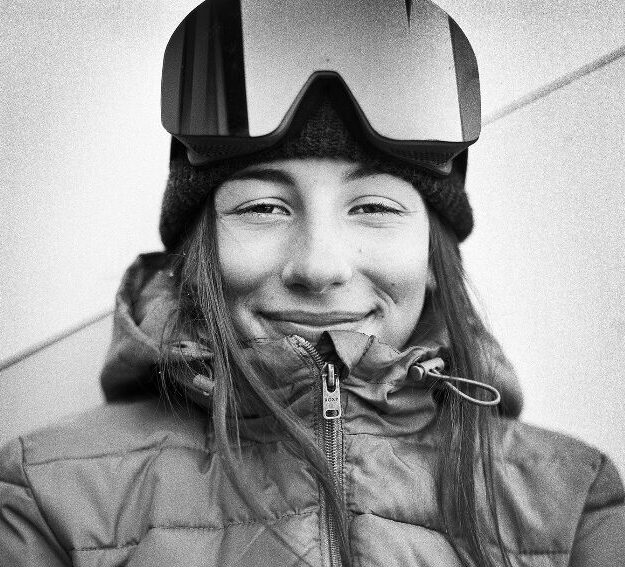 Biography
Goggles? On. Boots? Strapped. European techno playlist? Shuffled. Annika Morgan? Stoked.
It was just four years ago that Annika Morgan, now 19, chose to focus on her snowboarding career instead of figure skating. We wish to be among the first to thank Annika for making that difficult decision and giving us the chance to watch her rip snowboard parks around the globe with her unique and impeccable style.
Annika grew up in beautiful Mittenwald, Germany, the youngest of five siblings. Her oldest sister was an experienced figure skater who inspired Annika to begin skating on blades at a young age. So it was Annika's older brother, pro snowboarder Ethan Morgan, whom Annika envied as he stomped some of the biggest jumps in Europe. Being in the shadow of a star older sibling can be daunting, but Annika learned to be a stone cold warrior at a young age, setting her sights on carving her own path in snowboarding. Today it is obvious that the path she's carving is a very proper and successful one.
"When I was 15, I made the decision to go to boarding school and along with that, I made the decision to focus on snowboarding full-time."
Annika burst onto the scene early on, snatching podium spots at European competitions within her first few years of riding. Her strong results would not come without challenges, but Annika is a proven talent. In one legendary tale, Annika took home slopestyle Gold at the European Youth Olympic Festival (while terribly sick), then broke her tailbone while placing 4th at the World Cup in Laax, Switzerland, thereafter traveling seven hours to Leysin, Switzerland to take home Silver in Big Air at the Youth Olympic Winter Games. Unstoppable.
It is also evident that Annika's style reaches beyond the slopes, and in multiple fashions. You'll always find Annika the best-dressed in the room – and if you glance up at the DJ booth- you might just find her scratching the discs and mixing her special blend of European Techno to get the crowd amped. When she isn't bearing the title of 'Most Fun Partier', Annika enjoys taking time to relax, spending QT with family, doodling, and perfecting her DJ skills. Ever true to her roots, Annika still likes to lace the boots up and hit the ice rink when she can, and naturally, she rips at figure skating too.
Perhaps Annika's most telling qualities are her drive and ambition. She has high hopes for her future in snowboarding; in fact, she recently qualified for both Big Air and Slopestyle at the Beijing 2022 Winter Olympics. Knowing Annika, she'll be there to win – but also to breathe in the good times. With glowing enthusiasm and a smile on her face at all times, she looks forward to grabbing podium spots at all of her upcoming competitions and filming as much as possible with her brother.
Whether DJ Annika's next set is on the slopes, in the booth, or on the rink, make sure you turn those notifications on – 'cause you won't want to miss it.
Career Highlights
2022

Laxx Open World Cup

Laax, SUI

3rd Place

2022

Spring Battle WST

Absolut Park, AUT

4th Place

2022

Olympic Games

Beijing, CHN

Finalist-Slopestyle

2022

Olympic Games

Beijing, CHN

Finalist-Big Air

2021

Big Air World Cup

Steamboat, CO

3rd Place

2021

Slopestyle World Cup

Aspen, CO

9th Place

2021

Big Air World Cup

Kreischberg, AUT

6th Place

2020

Slopestyle World Cup

Laax, SUI

4th Place

2020

Slopestyle World Cup

Calgary, CAN

8th Place

2020

Burton US Open

Vail Ski Resort, CO

7th Place

2020

Youth Olympic Games

Luasanne, SUI

Big Air - 2nd Place

2019

Big Air World Cup

Beijing, CHN

9th Place

2019

Big Air World Cup

Modena, ITA

7th Place

2019

Rookie Tour

Overall Champion

2019

Burton US Open

Vail Ski Resort, CO

Rookie of the Year

2019

Burton US Open

Vail Ski Resort, CO

5th Place

2019

Junior Big Air World Championship

Kläppen, SWE

2nd Place

2019

European Tour Olympics

Sarajevo, BIH

1st Place

2018

Junior Slopestyle World Cup

Cardona, NZE

2nd Place