Toutant earns 2nd, Sharpe 3rd at Air & Style Beijing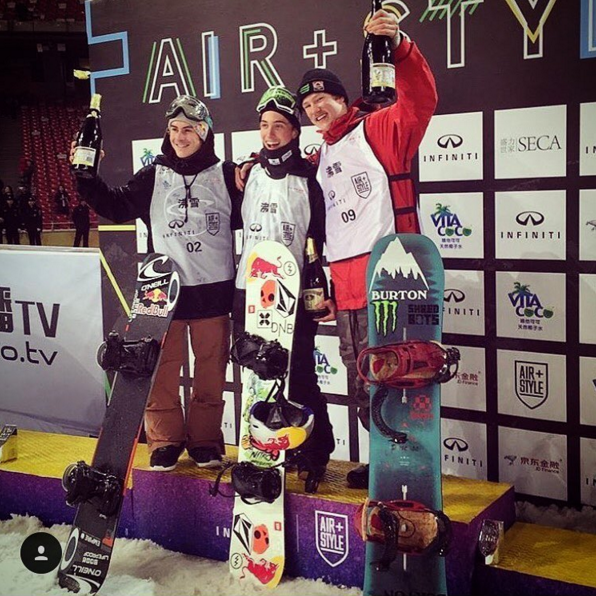 It's that time of year again, the Air & Style tour has officially taken off. Over the weekend, while most of us in North America were doing our snow dances, some of the world's top snowboarders were out competing in the Air & Style competition in Beijing, China. Marcus Kleveland, of Norway, earned the top podium spot and two members of the Superheroes Management crew took 2nd and 3rd- Seb Toots and Darcy Sharpe. Can't wait to do it again in February in Innsbruck and Los Angeles. It's going to be a fun year.
The winning run and highlights are shown here:
Marcus Kleveland Wins Air and Style Beijing 2016 – Highlights
For more information, please check out this article from Snowboarder magazine.