Superheroes Management signs FMX Star Jarryd McNeil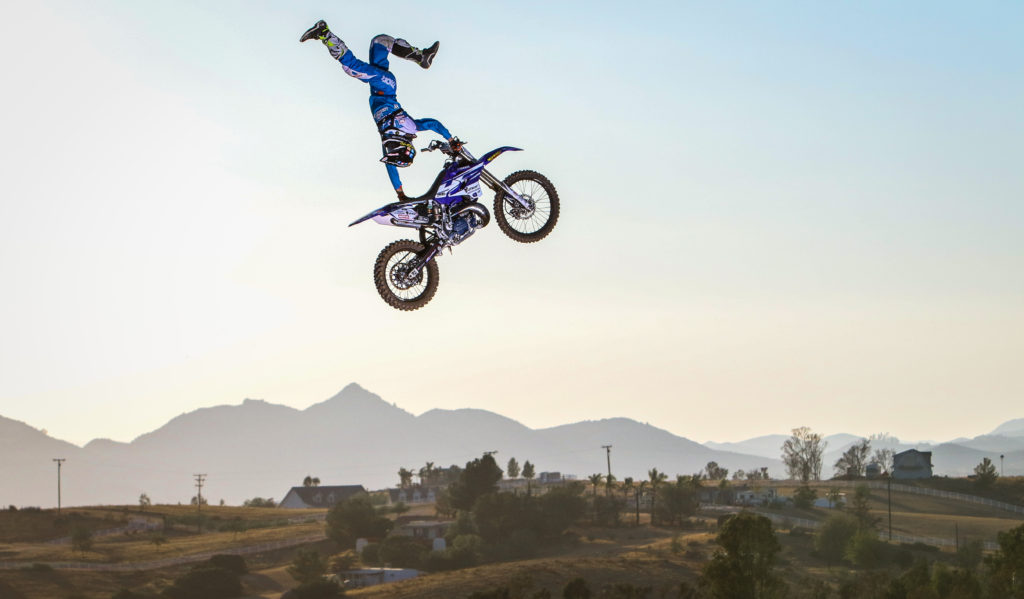 Photo: Defy Focus Photography
Seattle, WA – August 11, 2016 – Superheroes Management is excited to announce the signing of its first professional Freestyle Motocross rider, Jarryd McNeil.
A Kerang, Australia native, McNeil gained his first recognition as a Motocross Racer. After much success in that arena, his career took a serendipitous turn to Freestyle Motocross, a move that brought him to the US and into high-level competitions such as the XGames, and event tours like Nitro Circus.
McNeil has seven XGames medals, and is the only FMX athlete since Travis Pastrana to qualify and race an AMA Outdoor National Motocross race in the US. Throughout the year, he travels with Nitro Circus, performing in shows across the world. He competes in Speed&Style, Step Up, and Best Whip at XGames, and has suggested he may add to this impressive list in the future.
According to Robbie Maddison, a living legend in FMX: "I knew Jarryd had a bright future and now it's awesome to see his hard work and dedication pay off as current XGames Gold Medalist. He is one of the, if not THE best guy on the face of the planet at turning his dirt bike inside out mid-air to leave those watching speechless."
McNeil is sponsored and supported by Yamaha, Bell, Lifeproof, Motul, 100%, and more. 
When it came to selecting a new management agency, McNeil says, "I have been looking for the right agency for several years now and am excited to be working with Superheroes Management. I feel that having Jaimeson and the rest of the team behind me is one of the keys to taking my career to the next level."
Company President, Jaimeson Keegan, shares McNeil's enthusiasm toward the new partnership: "I'm so pleased to welcome Jarryd to our squad of real life superheroes. Whenever we consider a new client, we dig way beneath the surface to determine not only what drives them, but what type of actual substance is there. In Jarryd's case, like so many of our other talents, it was highly evident that we have the makings of a star athlete and a star human as well. Brrrraaaaap!"
Founded in 2009, Superheroes Management, LLC is a boutique sports management agency committed to managing the careers of the most talented and authentic stars of action sports worldwide with precision and integrity.
Thanks for tuning in.