Dew Tour Recap: Toutant, Sharpe, Bråten, Røisland, Walsh
It may have been cold down in Breckenridge, but the Superheroes Management crew was definitely heating things up. Sebastien Toutant, Darcy Sharpe, Øystein Bråten, and Devun Walsh all took home some serious hardware.
Let's break it down, shall we?
First, Slopestyle.
Seb stepped on the podium after earning third place overall in Snowboard Slopestyle, placing top 3 in both the Jumps and Rails sections.
Mons Røisland earned the highest score in the Slopestyle Rails section.
Øystein proved to be consistent in both Rails and Jumps, and received 2nd place in the Ski Slopestyle overall.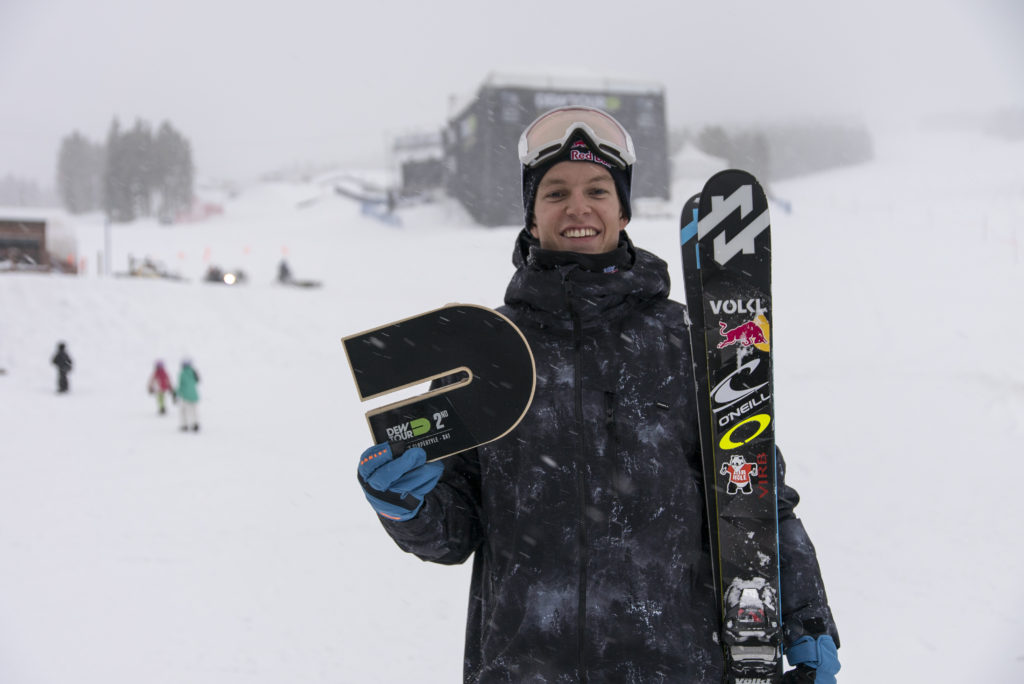 Next, Streetstyle.
Darcy Sharpe approached this year's Streetstyle competition as the reigning champion for the past three years. The pressure to finish on top for a four-peat was no threatening force for Darcy's smooth style and wicked tricks. He made history (again!), winning Streetstyle for the fourth year in a row.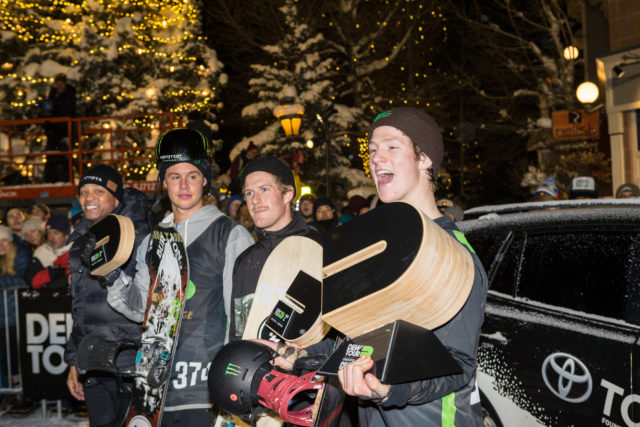 On to the inaugural Team Challenge.
Darcy Sharpe, along with Burton teammate Mark McMorris and Team Captain Terje Haakonson, received 1st place in the Snowboard Team Challenge, while Sebastien Toutant and his Nitro teammate Marcus Kleveland earned 2nd.
As if that wasn't enough excitement…
Devun Walsh graciously accepted the well-deserved Legend Award at the 18th annual Transworld Riders Poll ceremony, also held in Breckenridge on Dew weekend.